Mr Gerry and Ms Vera , DJ and are elegant hosts for your special event – wedding, party, celebration.
What do we do?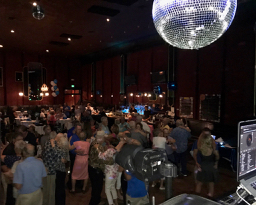 *Teach first dances, bride and groom, mother and son, father and daughter – or for cruises or just because you want to dance!
*Coordinate wedding processional, recessional, bridal party entrance, toasts.
*DJ a fantastic party!
*Last dance and send off.
* High School Homecoming and Prom, High School Reunions, Anniversaries, Birthdays, Winter Ball, etc.
We will give you a celebration to remember!
Contact info:
mrgerry@reverenceacademyofdance.com and msvera@reverenceacademyofdance.com
General Info Request Form: