Hi

Reverence

Dancers

and

Parents.
There will be no classes on the 31st

so everyone can have the evening free

(both students and teachers)

to enjoy the festivities of Halloween

or just stay home and put your feet up.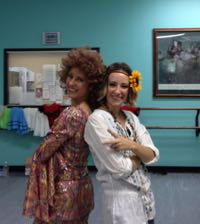 We will be back ready to dance on Wednesday. 
Thank you for making Reverence a great place to dance.
Mrs. Vera

and

Mr. Gerry.